Fuel your business efficiently and affordably with natural gas appliances.
While furnaces, boilers and water heaters are the most popular equipment choices when converting to natural gas, there are a wide variety of options for your business. Natural gas appliances cost less to operate than electric appliances, are more efficient, and cost less to maintain over time.
Be more energy efficient with natural gas equipment. Heat your property and hot water in the most reliable and convenient way. Natural gas is available, even when the power is off, and you only pay for what you use, when you use it. There are efficient solutions for your business stay up and running when the power goes out. ENERGY STAR models offer an efficiency rating of over 90%, maximizing your heat for each dollar you spend.

Furnaces & Boilers

Last longer than electric heat pumps and produce warmer, more evenly distributed heat.

Water Heaters

The operational costs of running a natural gas hot water heater are much lower than electric or oil hot water heaters. A natural gas hot water heater will re-generate hot water in half the time of its electric or oil counterparts.

Combination Units

Heat your business and hot water with one convenient and efficient unit, saving you money and space.

Fireplaces

Can be used for heat or ambiance; no chimney required

Natural Gas can play a bigger role in your business and help you achieve even more comfort. Professional chefs insist on cooking with natural gas because of the even, consistent heat and exceptional temperature control.

Ranges & Stovetops

Provide a direct, consistent flame that can be lit manually when the power is out.

Patio Heaters

Extend the season of your outdoor space with efficient space heaters.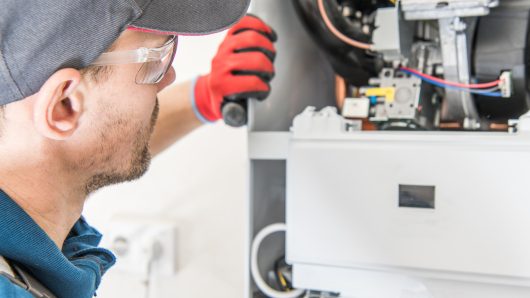 Installation You Can Trust
Eastward Energy supplies the energy; our Preferred Contractors install the equipment for your business.
Find a Preferred Contractor