Natural gas is still relatively new in Nova Scotia, and though Eastward Energy has grown significantly over the past 16 years, there are streets within natural gas communities that still do not have access to natural gas. The first step to explore natural gas availability in your area, is to reference the "Availability Map".
Eastward Energy has the franchise rights to distribute natural gas to all or part of six counties in Nova Scotia, including the Halifax Regional Municipality, Amherst, New Glasgow, Stellarton, and Oxford. Over time, access to natural gas may be expanded to other communities in Nova Scotia.
To ensure fairness for all current natural gas customers, the Nova Scotia Utility and Review Board requires Eastward Energy to evaluate proposed natural gas service expansions based on the economic feasibility of the system extension as determined by a Mains Feasibility Test (MFT). The MFT evaluates whether the proposed customer commitments to use natural gas, and the associated revenue, are sufficient to justify the cost of providing service related to the expansion. If the forecasted revenue equals or exceeds the cost of service, the project may proceed. If the forecasted revenue is lower than the cost of service, the project can't proceed because current customers would be required to subsidize the expansion project.
Gaining more interest on a street can sometimes change the results of the feasibility test, as the additional revenue lowers the cost of constructing the distribution system for everyone. The more interest there is on a particular street, the better chance that project has passing the MFT. For this reason, Eastward Energy closely tracks interest for natural gas through expressions of interest.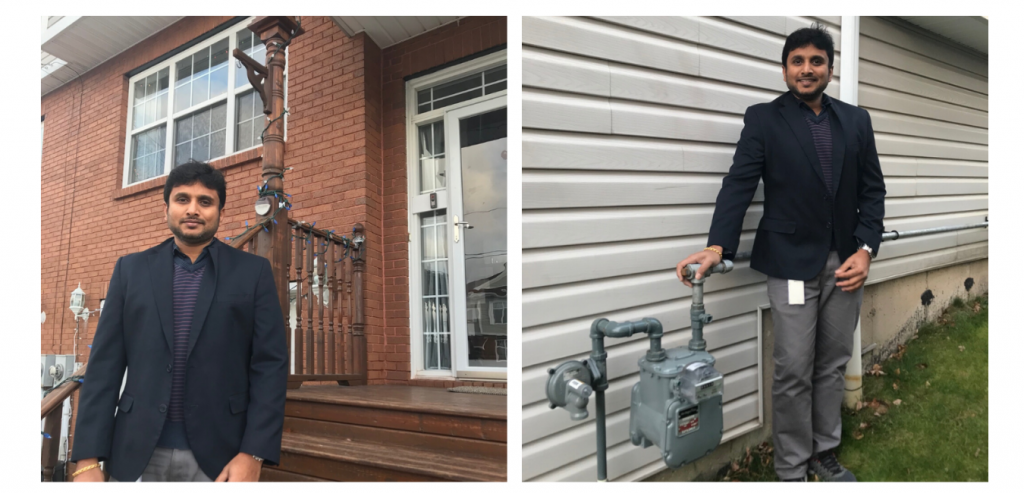 Muni Ashwin is a resident of a community in Halifax. Originally, Muni's street did not have access to natural gas, but it was close to the natural gas system. At that time, only a couple of his neighbors had expressed interest in converting equipment to natural gas. Muni spent time educating his neighbours on the economic and environmental benefits of natural gas and encouraged them to convert their home appliances and heating equipment.
"Natural gas is the most economical source of energy, and I also saved money on my insurance" says Muni. As a former natural gas user, he showed his neighbours the savings for their space heating, water heating and cooking appliances.
Muni also shares, "It's great that you don't have to worry about running out and cooking with gas produces better quality food."
Thanks to Muni's dedication and collaboration, there are more people now enjoying all of the benefits natural gas has to offer. If you are interested in natural gas for your home or business, please complete our Expression of Interest form today.
Back to News